"Creation in art is the psychic unfolding of the personality...Art reaches its greatest peak when devoid of self-consciousness. Freedom discovers man the moment he loses concern over what impression he is making or about to make"
- Bruce Lee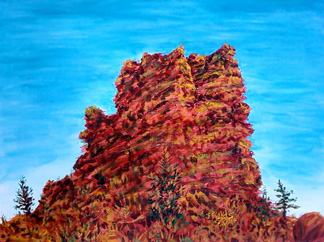 Red Rocks, Colorado 10.2007
You can see footage of Mr. Fields teaching Martial Arts to children and adults in a Coconut Creek, FL community center at the Lost Legacy YouTube Channel.

ABOUT THE ARTIST:
Jonathan Matthew Fields was born on a farm in Northern Israel to a creative father who was a Miami native and a Romanian born, Israeli bred mother. He exhibited a strong sense of creativity throughout his childhood and it was apparent that he had a strong desire to express himself. After moving to the US at the age of 7, JMF's parents enrolled him in after school art classes.
1986 - Age 7


In middle school, he would begin copying comics and experimenting with graffiti. By high school, he had become one of the top students in his art classes and won various competitions. Senior year, Jonathan decided to pursue a career in advertising and began attending McFatter Technical Center in Davie, FL for Commercial Art and Graphic Design. After high school, he registered at Full Sail in Orlando, FL and earned a Degree in Digital Media, but he felt that he should return to school to hone his fine art skills. His journey led to Broward Community College where he studied; Drawing, Painting, Photography, 2D/3D Art, and Art History.
In 2004, after years of freelancing, Jonathan decided it was time to open his own design and marketing firm that specializes in print and multi-media. HarmonikDesigns.com While his marketing company kept him busy and paid the bills, an intense desire to unleash his full creative potential compelled him to start painting again. After offers started piling up for commissioned pieces, Jonathan began to re-evaluate his career and explore his options as a professional artist.
While drawing on influences such as Kandinsky, Van Gogh, Escher, Picasso, and Dali, his technique remains innovative. His unconventional, original, and detailed style of non-objective abstract art is highly unique and full of texture. Each piece is custom made and reflects the inner visions and essence of the artist's true soul for the world to experience. In addition, he is also an avid muralist and photographer with a very diverse portfolio.
In his spare time, Jonathan trains and teaches mixed martial arts, is a professional disc jockey, produces music, works with the community to organize cultural events for the youth, and loves to travel the world.
**RECENT UPDATES**
In 2010, Jonathan was featured as a DJ for a Coast Guard Public Service Announcement that aired nationally on MTV. See the commercial on YouTube.
2010, Donated a painting to auction for the Juvenile Diabetes Research Fund.
2010, Re-branded Harmonik Designs into an agency that focuses on internet marketing. Search Enginge Marketing Pros
In 2009, his original paintings were featured on season 6 of the hit reality TV show "College Hill"